Being a new homeowner can be a pain, especially when drafting the layout of your home. From color schemes to home appliances, there should be a lot of planning to do. And the kitchen is by far a whole new world on its own. There are a whole lot of things to consider when planning the kitchen. One would be how the set-up would contribute to the overall efficiency of the place. And if the embellishments that you place there would deliver functionality at best. You should then be up-to-date with kitchen trends to try so that your kitchen will look chic yet efficient at the same time.
Keeping up with different trends can surely be beneficial for you and your kitchen. In a world of rapid advancements in technology, you need them integrated into your homes and have a more efficient kitchen. So to help you in keeping your homes more efficient, we have curated kitchen trends to try at home.
Use Multipurpose Islands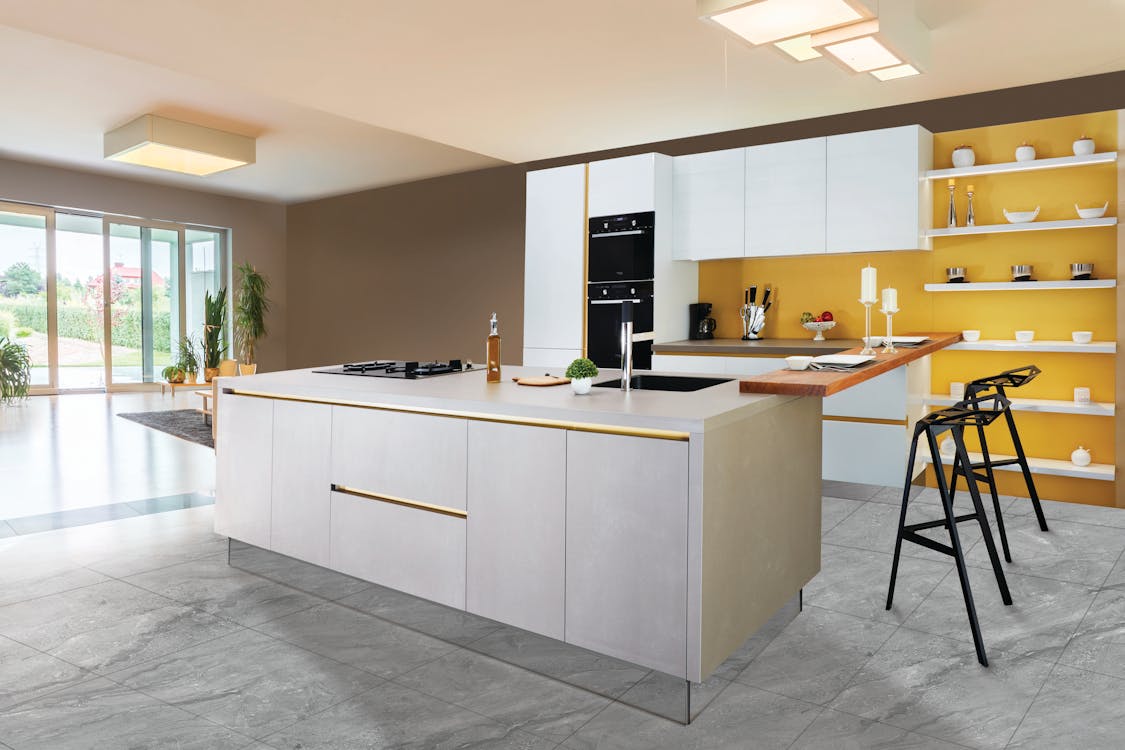 The island refers to the freestanding mobile piece of cabinetry that you place in your kitchen to supplement your countertop. You usually place it at the center of your kitchen, though others place it near the corners. Islands increase the preparation area of the kitchen, increasing your productivity in the kitchen. When constructing your island, we suggest that you
Combine Vintage with Modern Designs
Combining contrasting designs would make a fun and exciting interior for your kitchen. These designs, particularly the vintage and modern designs, will always be stunning to look at as long as they are placed strategically. If you combine vintage finishes (such brass travertine and unlacquered silver) and contemporary styles (such as monochromatic hues), then you are in for a treat. Not only will the elderly members of your family love it, but your kids will also enjoy it also. Combining rustic and hip designs will bring about a soulful atmosphere in your kitchen.
Use Contrasting Colors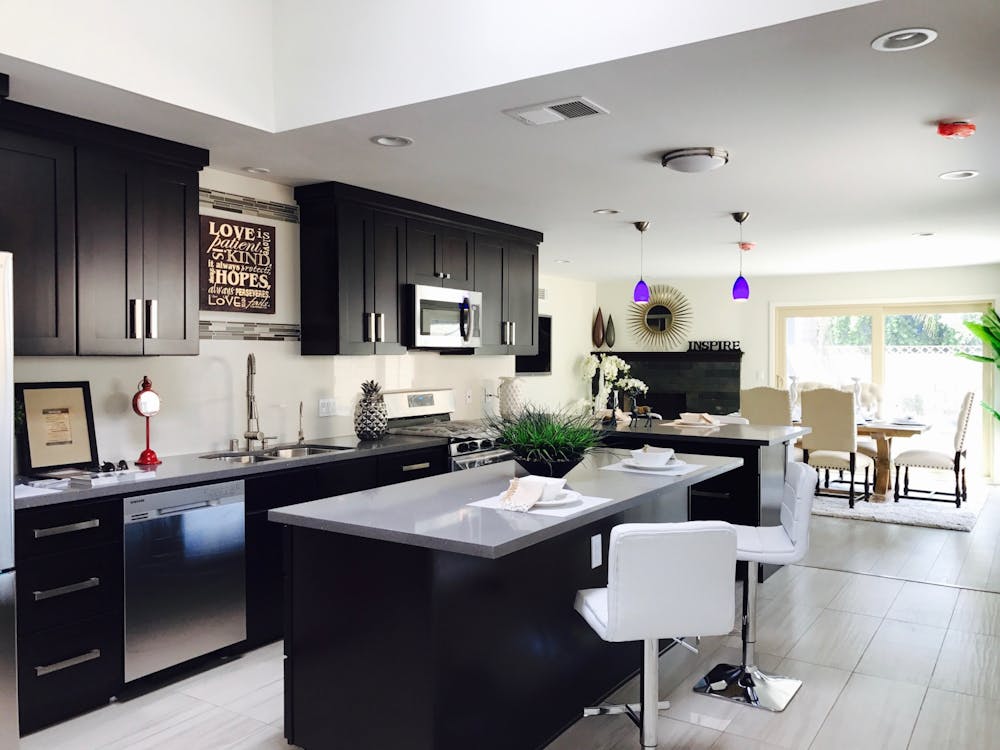 When looking for kitchen trends to try, it does not end with combining contrasting designs. Combining contrasting colors would also work well in your favor. This is because contrasting colors have always looked trendy. You can mix dark pallets with pastel colors in order to create a distinctive color combination.
We also think that contrasting colors are a must since they help in highlighting the features of your kitchen. Moreover, these colors will also create a dramatic ambiance to your kitchen.
Remove Upper Wall Cabinets
One of the kitchen trends to try that is getting popular attention is the removal of upper wall cabinets. Since upper wall cabinets take up a lot of space, they may limit the visual aesthetics that your kitchen can provide. Removing them could instead make the space appear wide and brighter. In addition to this, doing so would allow you to utilize the countertop space more effectively.
Now the question lies, where would you place your kitchen appliances such as your microwave oven if you would remove these upper wall cabinets? It is important that you look for better alternatives. For instance, you could build an appliances garage where you will place them. For your condiments, on the other hand, developing drawers on your islands can be a great option too. If you have a big family, these drawers could be good areas to store your children's things. We also recommend placing elevated stools along the preparation area of the island.
Create an Area for Pets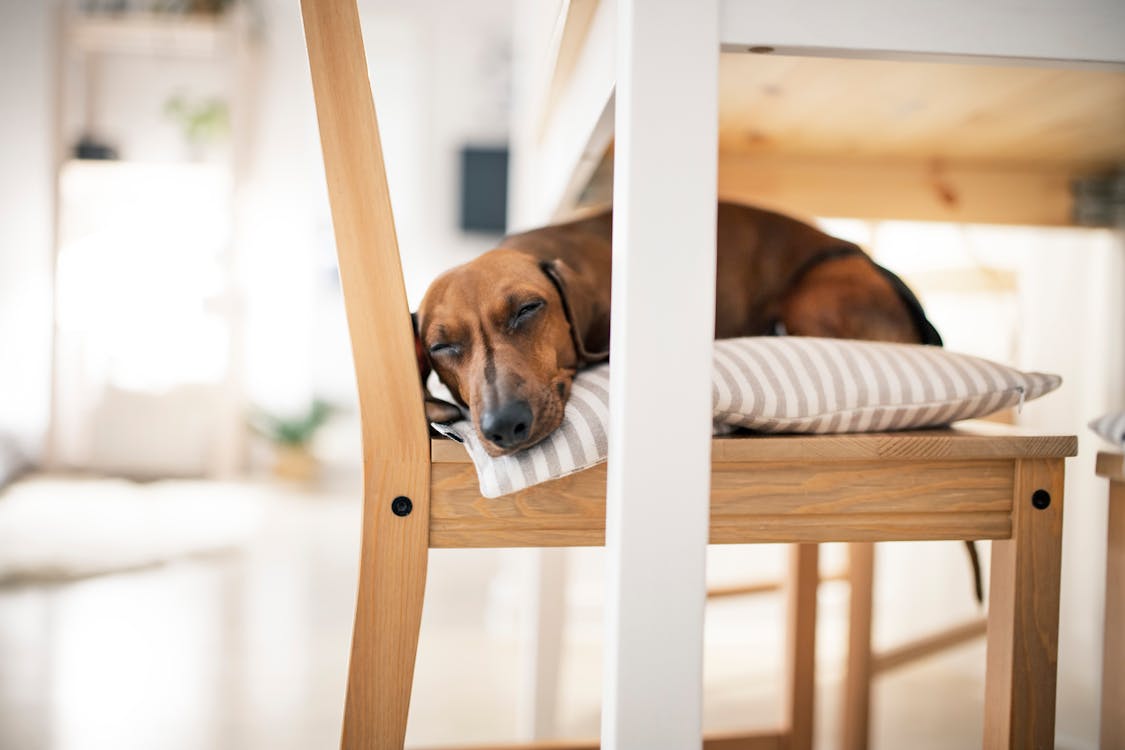 If you have a pet at home, then having an area specifically meant for your pets is a great idea. While it is ideal that they are kept outside of the kitchen, current trends would say otherwise. You should be responsible for considering that there is ample space in the kitchen that is conducive for your pets. It is true that there may be some tools and appliances that can harm your pets, ensuring their safety by keeping these things away is a plus.
For the pet area, you could place a feeding station near the corner of the kitchen. You can create a small box where they can stay. You can even convert a drawer from your kitchen island into a bed made specifically for them. This way, you can cook and eat better while keeping an eye on your loved pets.
Include Stunning Cooker Hoods
In most instances, the cooker hoods become the focal point of any kitchen because of its structure and size. A cooker hood, also known as a range hood, is an electric appliance that would sit above your cooking hob. It removes smelly odors, moisture, and grease from your kitchen. Not only are they useful to modern kitchens, but they also provide an additional view to the kitchen, making it more dramatic. We recommend stashing some colors on it to make it eye-catching. You can choose black cooker hoods to make your kitchen more sophisticated to look at.
Integrate Smart Gadgets
Since we are talking about kitchen trends to try, we cannot not discuss smart gadgets that you may want to invest in your kitchens. Smart gadgets would integrate technology into your appliance, bolstering the functionalities of your kitchen. Many smart gadgets use sensors and buttons to function, allowing you to quickly turn your faucet on, or alert you when the microwave oven is already done. Other gadgets that you can integrate into your kitchens include those that can identify rotting eggs and monitory your grocery items. Smart gadgets are the future of kitchens, so you better consider adding some to your kitchens.
Use Hidden Lighting
Finally, you should consider placing hidden lighting on your kitchens. Traditionally, we use fluorescent lights or LED lights that are situated directly above us. While this is a functional take on lighting, it is simply not trendy at all. To make things a little more stunning to look at, we can have the lights under the worktop. By doing so, you can better illuminate your kitchen and create an illusion of contrast.
Disguising the lights into plasterboards is also one of the kitchen trends to try. It is actually becoming common in many homes already.
Wrapping Up
As homeowners, we must be inventive and creative in keeping our homes fully efficient. And that includes incorporating the kitchen trends to try on your kitchens. Being up to date with what's in can help you achieve your full potential when cooking. Be on the lookout for these trends and more so you can ensure quality and functional kitchen.