With the COVID-19 Circuit Breaker coming along, it is really difficult to go out and buy fresh produce and food supply for the family. The threat of the virus into our homes will be inevitable if we go outside. So as much as possible, it is always best to stay at home and just go out if deemed essential and highly necessary.
Wholesale markets, wet markets, and supermarkets will still remain open during the whole circuit breaker period. The food supply chain remains uninterrupted, so there is no need to hoard for food.  The thing that needs to be limited is the movement of going out in public and minimising the chances of having close interaction with other people. With this being said, it is always helpful to make sure that you have enough food supplies at home to prevent you from going out. This practice does not only help you and your family from contracting the virus. It also help other people, and the government to contain the COVID-19 virus in the whole country.
So keep on reading as we share some ways on how to store food to keep them fresh for a longer time during Singapore's Circuit Breaker Period. With consumers not getting away with bulk buying during these trying times, it is a heartbreaker to see some of our supplies get spoiled.  So check out 10  tips to start things with:
1. Freeze meats and vegetables
First on the best ways on how to store food to keep them fresh for a longer time is by freezing. Yes, this method has been one of the oldest ways of food preservation. Meat and vegetables can retain their freshness and nutrients when frozen.  Though meats are the most common goods to kept in a freezer, vegetables could also be added on list. Carrots, peas, beans, squash, broccoli and other kitchen vegetable staples could be frozen as well. Washington Post curated a list of the vegetable items that you can freeze. Apart from keeping them fresh for a longer period of time, you are also locking in all of the essential nutritional value that these food items have. So if you worry about your vegetables and greens,  just wash them properly, keep them in a ziplock and shove them inside your freezer!
2. Treat your Herbs like flowers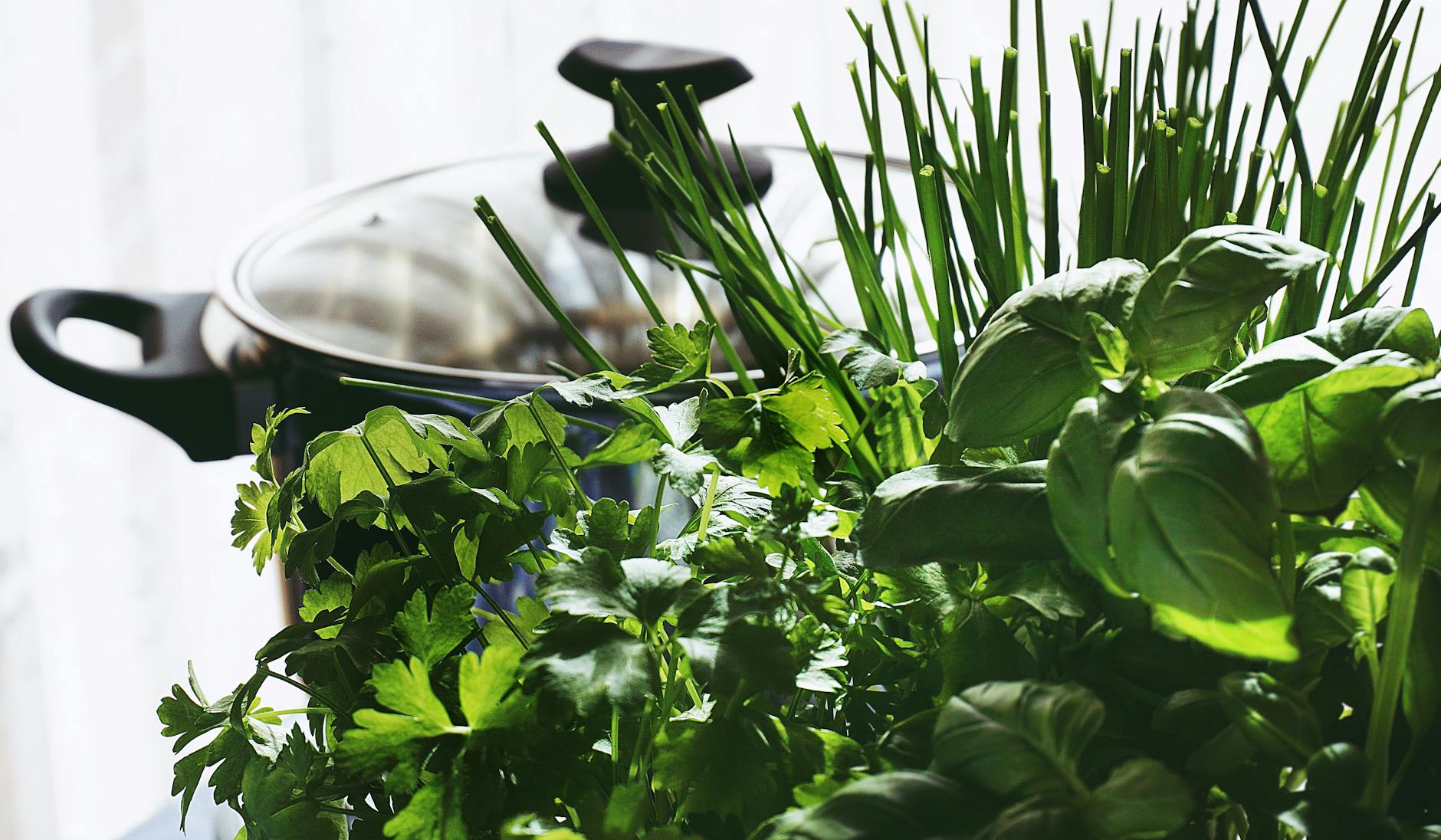 Herbs are very essential in the kitchen and in any type of cuisines. One best way to store your herbs is by treating them like a flower.  If you have some stalks or stems of your favorite herbs from the supermarket, you can just store them like flowers to ensure freshness. There are three ways to make this tip successful.
a.  Wrap your herbs on a newspaper roll then pop them inside your fridge. The newspaper will keep all of your herbs from the extreme cold temperature that your fridge has. The paper will also act as a natural absorber of the moisture to keep the herbs dry.  This way, your herbs will be away from wilting or even from frostbite.
b. Put your herb stems in a vase half-filled with water! Make sure that your herb stems are cut diagonally for better absorption of water.  To make this tip even more successful, you can put a plastic bag to cover the herbs from the outside environment. Secure the plastic bag with a rubber band on the vase's base. The plastic cover will create a little greenhouse effect on your herbs which will then result in better vegetation! The best example to apply this tip into would be asparagus!
c.  Dry out some herbs like rosemary and thyme.  These oily herbs are best when air-dried.  You can just bundle all your thyme or rosemary stalks altogether using a rubber band them simply hang them out to your kitchen windows!
3. Keep bananas away from other stuff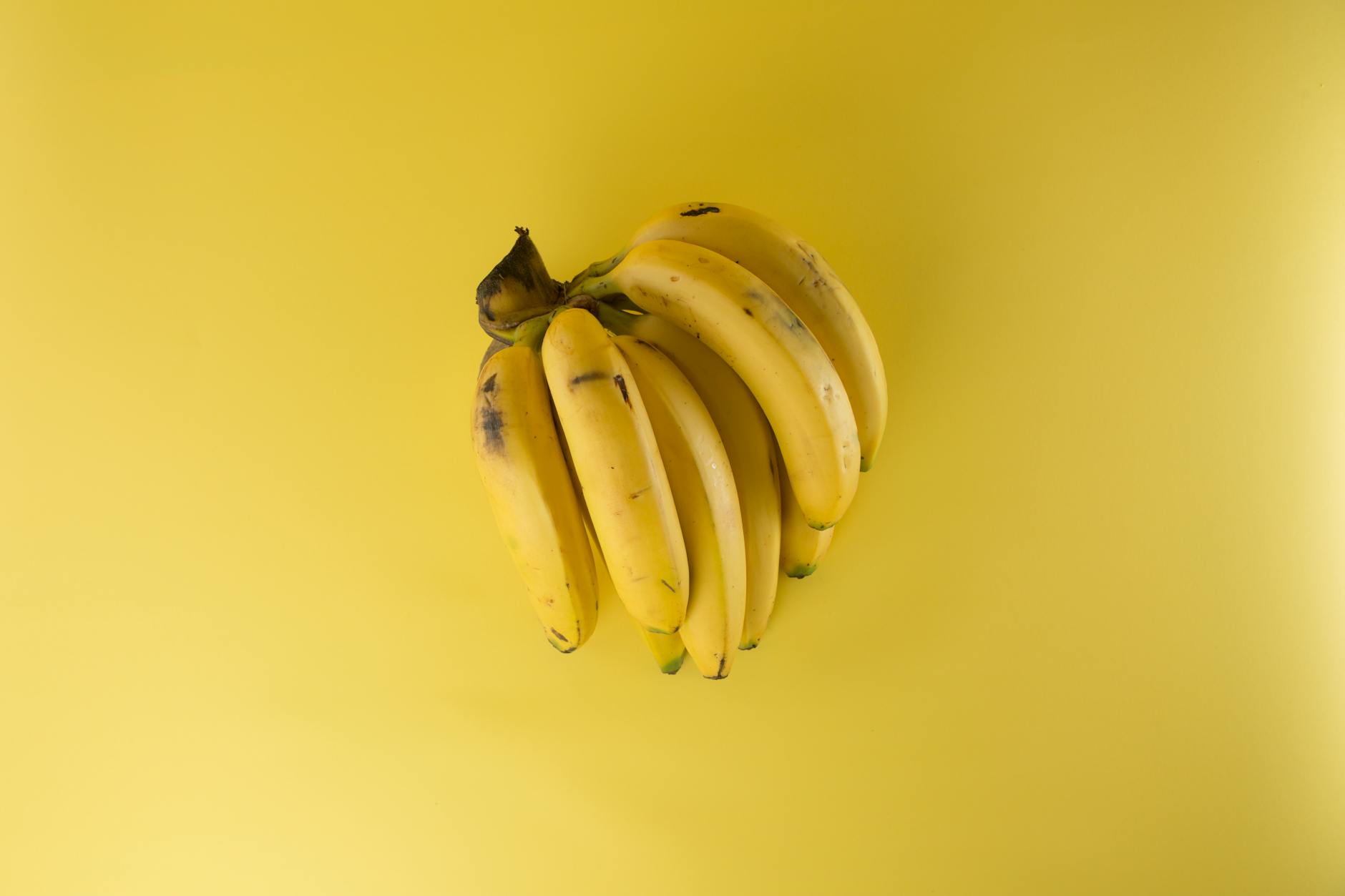 With just the way how it looks, bananas are one of the clingiest fruits! One of the best practices on how to store bananas is by keeping them together! You can only pull bananas out of the bunch if you are going to it rightaway.  When bananas are just on storage, you can wrap a plastic wrap on the end of the bunch!  Just make sure that you have to separate it with other fruits and vegetables. The gases emitted by other vegetables such as tomatoes, apples and others will cause browning in bananas.
5. Keep fridge on the right temperature
Do you know that your fridge's temperature has a very vital role in these tips?  One of the best ways on how to store food to keep them fresh for a longer period of time is by checking if your fridge's temp is in perfect settings. The ideal inside temperature of a fridge should be at 38-40 degrees Fahrenheit (between 3-4 degrees Celsius). This temperature setting is the median when it comes to preserving food items.  If you think that your fridge is not cooling enough, you might want to check some of the possible causes why! If you have checked all the possible remedies, and still the fridge is not cooling enough, you can contact a good refrigerator repair company to help you out with this problem.
6. Plan Your Meals for the Family
This next way to keep food fresh is by having a good meal plan! Knowing what to cook for the family on a weekly basis is a life and time saver! With you having all meals set up, you can now properly check which food items you will buy in a supermarket. You can also consider the shelf life of the food items you bought so you can properly strategies on when to cook them for the best taste and results! This could also be a good bonding activity between your whole family! Gather everyone on the table and ask them the food that they want to eat during the entire week. Apart from making it easy for you to decide on what to serve on the table, you are also able to create something that your family will look forward to when it comes to eating meals at home! A family that eats together, stands stronger!
7. Clean and Prep your supplies right after buying them
Next on the best ways on how to store food to keep them fresh is by washing and prepping vegetables right after buying them. Once you arrived home, you should not put your food items direct on storage or on the fridge.  It is a good practice to wash and prep them first to get rid of all the bacteria from the supermarket which could cause an early spoilage. If you have washed your food items carefully, you are already eradicating most of the germs that have been in contact with your food from transport and even up to the moment it has been displayed for selling.
For sure, there are still so many other different ways on how to store food to keep them fresh! all you have to be is to become smarter and wiser when it comes to storing your food to make them last longer especially during these times! The COVID-19 Pandemic is a challenge not only in the country, but also in the whole world. Help the world by staying inside your home!